Tips to prepare an Online Presentation on Zoom [Checklist]
Giving a talk can be scary. Here's how to prepare your way to effective presentation
Last week, I was invited to speak on an online event about an app that I built.
I've done a couple of public speaking at local events. But online presentation was new to me. My thought was that, it shouldn't be hard, right?
Whether it's an offline or online presentation, I still find the anxiety kicks in:
How should I prepare?

What if I make mistake?

What if I get stuck at elaboration?
As it turned out, I was getting good engagement from the audience. Lots of interesting questions were asked and answered.
Therefore, I wanted to share some tips on how to prepare an online talk and conduct a presentation effectively.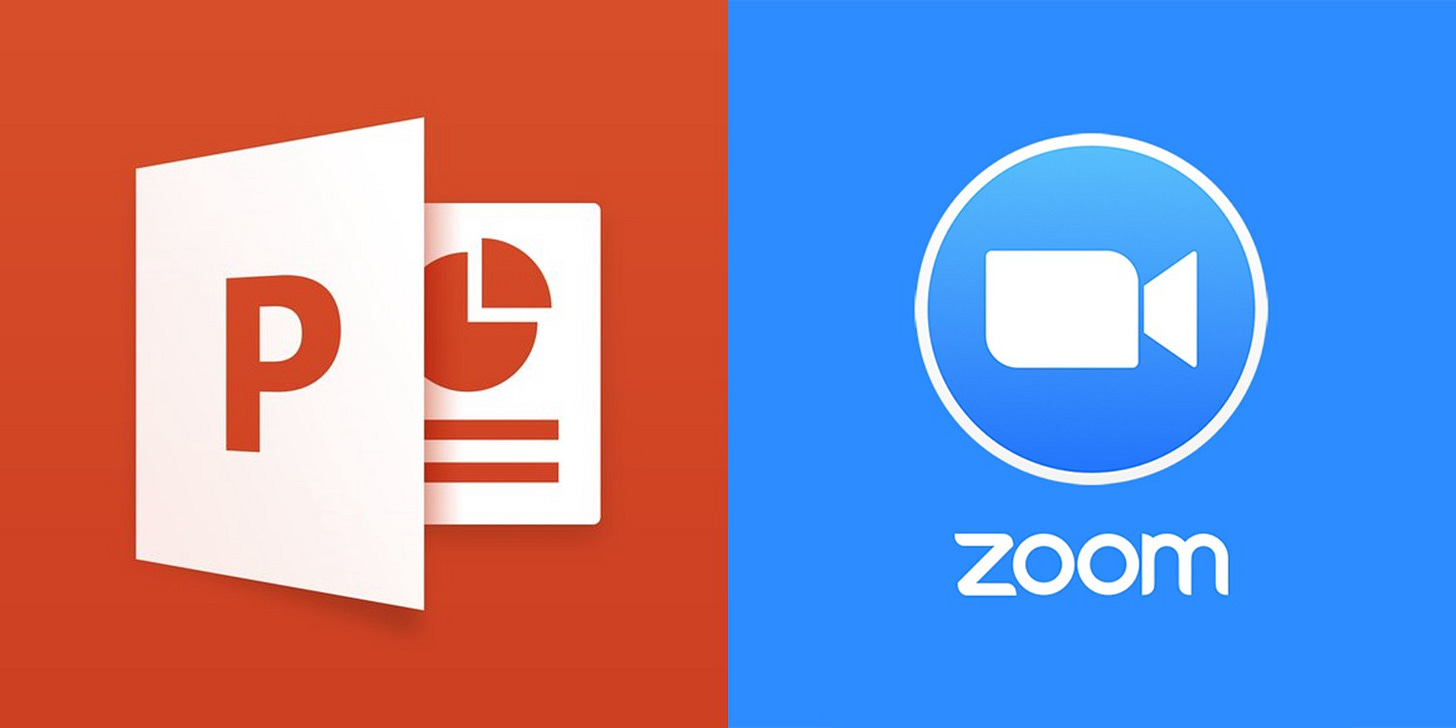 1. Define topic scope ⭕
I made a huge mistake during my previous public speaking. I tried to cover EVERYTHING.
As a result, I ended up too nervous. Because I had so many subjects to handle. I also fed the audience with too much information.
For this online presentation, I decided to set a limit on things I wanted to talk about.
Here's how I outline my presentation "theme":
I'd share about fast prototyping to turn an idea into a working product.

I'd explain based on a real case study of an app that I built and launched in 24 hours with 5K visitors in 20 days.
Next, I scope my presentation:
Toolkit for fast prototyping

Using APIs

Launch on Product Hunt

Getting featured on tech media
2. Customize slide deck ⚒️
I want to feel special haha. I don't want my slide to look like everyone else.
There also isn't many presentation theme that is clean and minimalist to my design preferences.
Therefore, I usually start from a blank canvas and customize the slide.
Some of my go-to settings in PowerPoint:
Format Background > Fill > Solid Color (white)

Heading 1 (Montserrat, 40, black)

Heading 2 (Roboto, 24, dark grey)

Paragraph (Roboto, 20, grey)
3. Start adding slide content 🍄
What exactly do you want to say per each slide?
Unlike most presentation advice, I don't come out with a script to prepare my talk.
Instead, I outline my content by filling out the Heading 1 on each slide.
That gives me an overview of what details to include under each Heading 1.
Here's how I use Heading 1 to create my presentation flow:
Slide 4: What is a startup MVP / prototype?

Slide 5: Live example of startup MVP

Slide 6: Another live example of startup MVP

Slide 7: What to include in startup MVP?
4. Limit details per slide ❎
Too many words on a slide is no good. It's hurts readability.
You also tend to go over time limit if you stuff everything in one slide.
It doesn't matter if you go over 30 presentation slides.
As long as you limit one main idea on each. In my case, I spend about 1+ minute on each slide.
Some practices I use to keep my slide clean:
One slide, one image or demo

One slide, one main elaboration

One slide, less than 6 bullet points

Add new slide to transition to new concept
"One slide, one main elaboration. Use less than 6 bullet points per slide."
5. Visual assets 🎨
Dry facts tune people out.
It's always a good practice to fill out your slide with video, images, GIFs, illustration and examples.
Here's when you should add visual to your slide:
To explain difficult framework or concept

To elaborate statistic, data or result

To spike curiosity and do "opening" for the next slide

Alternate each slide with text-only vs. image-only
6. Rehearse and practice 😝
Steve Jobs was famous for his terrific keynote presentation.
His secrets? Practice, practice and practice!
Read out loud your presentation. Record a video of yourself speaking. Time your presentation.
You can also do a run-through with friends. Let them listen to your presentation and ask for feedback.
Few things to spot for improvement:
Voice. Are you too soft or too loud?

Expression. Are you too boring or too excited?

Speed. Are you speaking too fast or too slow?

Key points. Do you emphasize important ideas?

Arrangement of slide. Do you need to re-order?
Steve Jobs is a storytelling genius and nailed every product presentation.
7. Soundcheck? Video check? 📹
If you speak in real life, you might want to make sure your laptop, slide, projector, lighting and microphone is error-free.
If you present your talk online via Zoom (video conferencing software), you also want to make sure everything is set and free from technical issues.
Preparation before online presentation via Zoom:
Get the video call link

Test out the video call software

Navigate screen sharing

Navigate the video & audio stream button

Prepare your earphone, headphone or microphone

Make sure you are in a quiet room

Adjust room lighting

Adjust web camera position
Image source: https://zoom.us/meetings
8. Presenting your talk 📢
It's time for the show!
Here's how to deliver your talk effectively:
Introduce your background, your work and why it matters

Relate your personal experience with the audience

Give examples where your audience are familiar with

Don't memorize your talk. Speak your personal experience

Don't be self-conscious or fear of making mistake

Focus on genuine sharing

Don't read word-by-word on the slide

Elaborate with context

Include calls-to-action

Encourage Q&A & interaction
9. Books to help you to speak well 📚
I've read some great books about public speaking. I've tested out some techniques and love how it worked out so well.
Here're two books I'd highly recommend: