How to read 17 books in 1 sentence each? My crazy book summary.
I read 40 books/year since 2017. Here's my craziest book summary for all the 17 books I've read.
As a product builder↗️, I love reading books to hunt ideas, perspective and inspiration.
I mostly read about non-fiction, startups, business and self-development.
Based on 17 books I've read so far, I decided to share my craziest book summary & key lessons that I learn from each of the book:
👉In case you miss out, I can send my upcoming toolkit/resources to your inbox — Click here to join my newsletter ↗️
1. Without Their Permission ❌
#TechStartup
🖐A bible for building tech startup. Alexis shared the story of reddit, from ideation to joining Y Combinator to selling the company after 18 months.
Key lessons:
Talk to real user, don't just build prototype

Build your brand around community and get free marketing

Raise funding after you have early revenues or active users
2. The Power of Broke 💰
#Entrepreneurship
🖐Daymond shared his humble journey from $40 budget to building FUBU into a $6 billion company and compiled success story on entrepreneurs who started with $0, in debt or flat broke.
Key lessons:
Test your concept before you invest all money into a product

Find a voice, carry that voice into a product

Ask for opportunities, get a mentor
😇 I write for free. Do you mind sending me a coffee? This notifies me that I should keep sharing good resources. Click here 👉
3. The Hidden School 🎓
#LifeWisdom
🖐A compelling journey of a man meeting mentors, travelling through adventure & searching for the meaning of transcendence.
Key lessons:
Focus on the goals, not obstacles

Our hearts carry wisdom bigger than our minds

Grab 1 reachable solution, then reach out to the rest
4. Lean In 👭
#WomenLeadership
🖐Sheryl, Facebook COO shares quality discussion about women dropping out of workforce— and how to encourage women to pursue leadership roles, enhance equality for women at work, career and family.
Key lessons:
Be willing to participate in hand-raising, salary raise & promotions

Speak honestly about your emotions; it's authenticity

Find a life partner that support your family + professional goals
5. China's Disruptors 🏮
#TechEconomy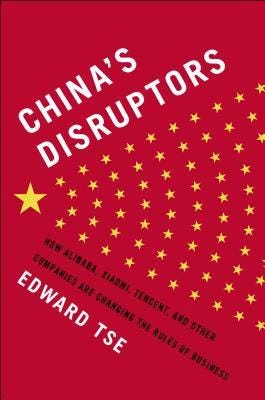 🖐The rise of tech disruptors in China and how Alibaba, Tencent, Baidu innovate their products to rival U.S. tech companies.
Key lessons:
Jack Ma:"If you plan, you fail. React quickly, don't strategize."

Innovate 4 things: process, product, practice, service

Chinese global expansion through: aggressive acquisition, M&A, acquihire
6. You Are the Universe 🌟
#Consciousness
🖐A book that explains cosmic consciousness through science and explore what reality is & how we perceive within limitation based on quantum physics.
Key lessons:
Reality is not constant; state is a changeable condition

Without senses, we won't be able to define what's real for us

Brain (neurons) doesn't create inspiration. Mind does.
7. Talk This Way 📢
#PublicSpeaking
🖐Everything about public speaking & storytelling, and skills on how to persuade, connect and move people through the power of words.
Key lessons:
Great speaking is about deleted topics

Use transition words to build up new concepts

Link concepts together in step-wise manner

Persuade = replace their worldview thru priming & reasoning
8. Smarter Faster Better ⚡️
#Productivity
🖐A book on the science & psychology of productivity and why real productivity is about getting result with least stress & struggle.
Key lessons:
If procrastinate, start something in the middle, you'll tend to finish the rest

To focus is to make decision despite distractions

Set important goals, not trivial to-dos
😇 I write for free. Do you mind sending me a coffee? This notifies me that I should keep sharing good resources. Click here 👉
9. Hacking Growth 📈
#Marketing
🖐Growth hacking consists of programming, design, marketing, engineering & data analysis. Learn the techniques of Facebook, Airbnb, Dropbox on how to grow massive user base and revenues through rapid experimentation.
Key lessons:
To conduct testing: prioritize ideas, run tests, analyze data, repeat

Identify product/market fit, language fit, channel fit, metric fit

Find your growth equation (GMV, MRR, RPU, Repeat purchase rate)
10. Creativity, Inc. 🍏
#CreativityManagement
🖐Pixar was a struggling hardware company turned into profitable animation film maker under Steve Jobs' leadership. This is a story of Pixar's creative culture and how to cultivate an environment for creativity.
Key lessons:
Innovation can only happen if everyone trusts each other

Don't prevent risks, but to recover it fast

Short experiments: rapid iteration on short film before release feature film

Create feedback system, let the team get involved
11. The 4-Hour Workweek ⏰
#LifestyleBusiness
🖐How to work less hours and achieve maximum income through outsourcing repetitive tasks, hiring virtual assistants and automate business process?
Key lessons:
Most people don't want a million dollar; they want the Million-dollar lifestyle

Cut unprofitable projects that lead to inefficiency and unhappiness

Say "no" to information, meetings and external requests
12. Steal Like An Artist 🎨
#Creativity
🖐This book talks about where creativity comes from, how do we invent them and how creators can improve their creative process for the work they do.
Key lessons:
All inventions come from remixing of existing ideas

Start making stuff. Look for things to copy, adapt and transform

Keep your hobbies, spend time with them. Let ideas interact with each other

Find a job that pays decently, that you have lots of energy for side projects.
13. Who Moved My Cheese? 🧀
#LifeWisdom
🖐How to deal with change and get out of stuck situation in life and work? The book uses the analogy of Cheese, Mice & Maze to illustrate the wisdom.
Key lessons:
Expect changes to happen, be responsive

The faster you let go of old situation, the faster you get new ones

See it in your mind, as if you can almost reach a positive situation

If you don't go through the Maze (risk), you'll not get the Cheese (opportunity)
14. Nikola Tesla 🚗
#Innovation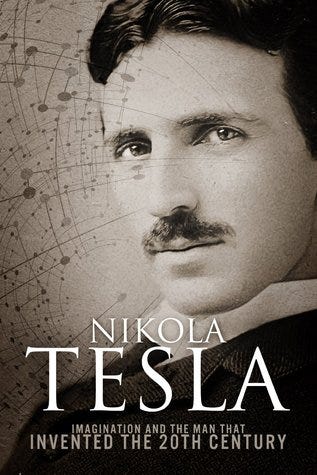 🖐A book about geniuses, imagination and the life of Nikola Tesla and his accomplishment.
Key lessons:
All geniuses shared similar characteristic: they seek experience of being alive, not the meaning of life.

Imagination + curiosity = adds fuel to idea

Thinking kills creativity because it's self-conscious

Get exposed to wide materials then you have better dots to connect
😇 I write for free. Do you mind sending me a coffee? This notifies me that I should keep sharing good resources. Click here 👉
15. The Gifts of Imperfection 🎁
#Self-love
🖐A great book that teaches you about courage, compassion and self-love; how to let go of your insecurities, expectations, shame, guilt & discomfort.
Key lessons:
Happy people make themselves happy and focus less on what others think of themselves

"No matter what gets done and how much is left undone, I am enough."

Don't try hard to defend yourself for someone or something that's not worth your time

Courage is willing to let down other people because you're imperfect and have flaws
16. The Dip 🌊
#LifeDecision
🖐Why keep going might not necessary be a good thing for success; why people often fail when they don't know how to quit dead-ends situation as soon as possible; when to quit and when not to quit?
Key lessons:
Quit unprofitable projects. Quit other pursuits, if you want to be the best in one thing.

Market loves no #1 and pays more because scarcity has high values

Why stick through when something doesn't work just because want to avoid short-term insecurities?

Don't quit when you've gained tiny success, keep going to create deep dip to weed out competitors.
17. Why I Write ✍️
#Writing
🖐A mini-biography of George Orwell, a British author where he talks about his motivations to write and his association with words.
Key lessons:
Driven by egoism: Desire to be self-centered and inner motivation to express

Aesthetic enthusiasm: Desire to share an experience & good stories

Historical impulse: Desire to see true facts

Political purpose: Desire to push the world in a certain direction, to alter other people's idea
😇 【1】I write for free. Do you mind sending me a coffee? This notifies me that I should keep sharing good resources. Click here 👉